23 May 2021: I am looking for a passionate and creative postdoc researcher to join the VisionCAIR group @KAUST (

https://cemse.kaust.edu.sa/vision-cair

), apply here

https://apply.interfolio.com/86108

.
Key requirements include good communication (verbal, writing, etc) and excellent publication record in high-quality journals and/or conference proceedings
such as CVPR, ICCV, NeurIPS, ICML, ICLR, ECCV, Nature, TPAMI, AAAI
.
 It is an opportunity to make core algorithmic advances and aim at publishing them at these top venues. 
More details about the position can be found here. https://www.facebook.com/cemseKAUST/posts/2430594450578352


Openings in Vision-CAIR Group


Vision-CAIR 

stands for Computer Vision-

"Creative"

Artificial Intelligence Research. Creative AI research in the way we study it means learning beyond the seen or the well-seen, understanding better unseen spaces or spaces with very limited data. This perspective relates to understanding beyond seen classes as in zero-shot recognition or even generating beyond the seen; also called as Creative Generation. 

W

e Vision-CAIR about AI. 

A few highlights of the research areas and the work we do in our lab. 
I am looking for passionate AI researchers to join my group (multiple openings) at the beautiful KAUST campus on the red sea to start Spring 2020 or Fall 2020. In particular, 
I am looking for strong PhD/MS Students and Postdocs (fully funded) interested in working on Vision-CAIR. Interns and short-term visiting researchers are also welcome to reach out. 
I highly recommend reading 
Eric Feron's note on Ph.D. characterization
.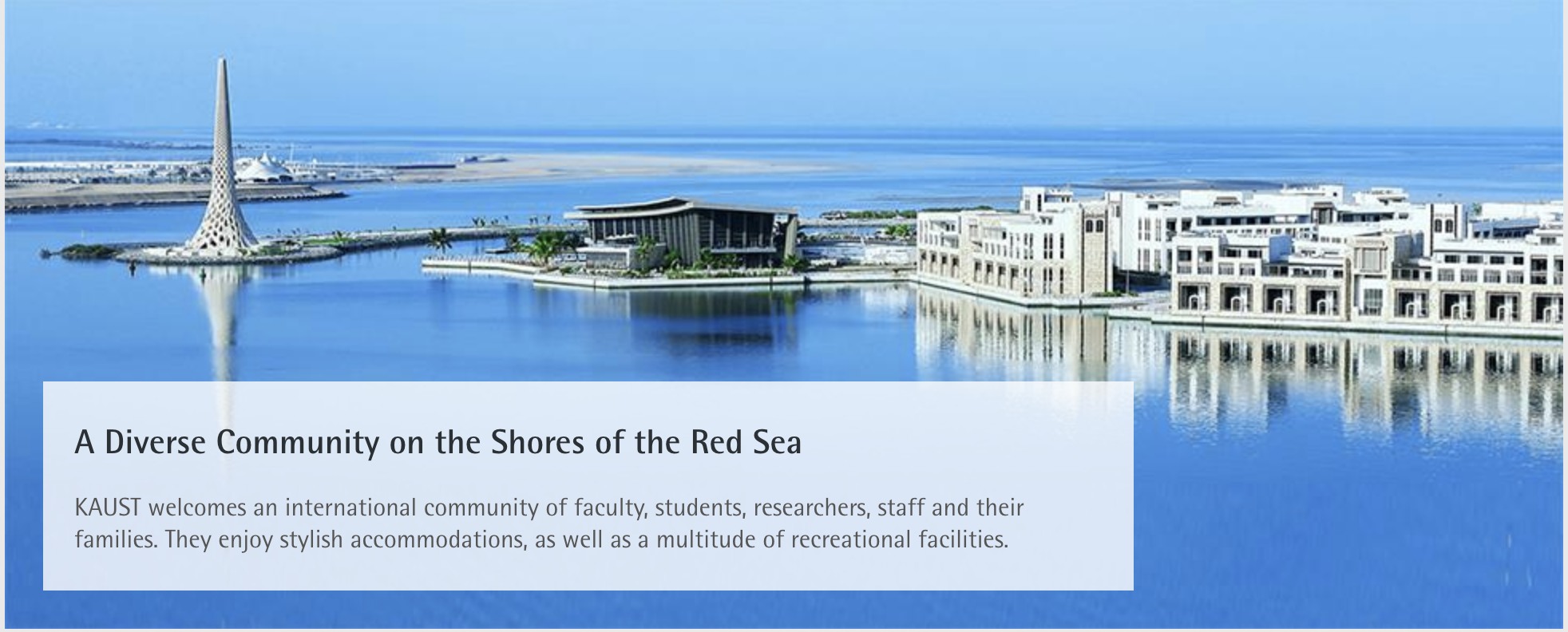 You will be part of the Visual Computing Center at KAUST.  
Our school is among the top 10 world-wide in Computer Vision & Graphics according to csranking.org and has world-class experts in different AI areas with whom you will be able and encouraged to interact and collaborate.  
KAUST is recognized as one of the fastest growing research universities in the world [1,2].
You will have access to world-class compute equipment of more than 1000 GPUs.  
Housing Expenses is completely or at least partially covered till a limit. 
Your financial costs (tuition fees, salary, travel to conferences, equipment) will be covered. 
KAUST community is very diverse with more than 100 nationalities from all over the globe and school is located in the beautiful city of Thuwal on the shores of the red sea. 
       [1] According to QS World Ranking,  KAUST ranked FIRST in citation per faculty in QS world university ranking


       [2] According to Nature Index, KAUST is the fastest-growing institution in Western Asia in the Nature Index 2015–2017
I look for students with these skills.
good verbal communication (for daily interaction)
good written communication (for daily interaction)
clarity of thought / systematic thinking
attention to detail
good professional writing skills (e.g., able to write a reasonable abstract or a paper draft)
reliability / accountability
good coding skills
If you think you have these skills at some extent, 
please send me an email in the following format at mohamed.
elhoseiny <at> kaust.edu.sa
. Please keep your email as succinct as possible.
Subject: [position] [time], where [position] = MS, Ph.D., intern, etc., [time] = Fall 20xx, Spring 20xx, May-December 20xx, etc.
[Research Experience] 2-3 sentence description (total <100 words) of any past experience in Computer Vision and Machine Learning
[Research Interests]  2-3 sentence description (total <100 words) of topics in Computer Vision and Machine Learning that you are interested in working on going forward
[References, required for MS/PhD Applicants]: Please also share a list of 2 references if you are applying for Masters and 3 references if you are applying for PhD 
[Github and Code ] Link to your github page. Also l

inks to any of the code repositories that you believe are among the best you have done

[Sample Outputs of Past projects] Links to sample outputs / pieces of any of your past projects
[Webpage] Link to your webpage
[CV] Link to your CV
[Background]

  

List three highlights from your personal or professional background – past experiences, projects, GPA, past institution, past mentors/advisors – anything you believe I should make sure I don't miss.
[Strengths]

 

What do you believe is your biggest strength? What percentile would you place yourself at in this regard amongst your peers?
[Weaknesses] What do you believe is your biggest weakness? What percentile would you place yourself at in this regard amongst your peers? How have you been working on overcoming them?
[Transcripts] Bachelor transcripts, and if applies Master transcripts and certificates or anything else you would like to share. 
Thank you for your interest!